Link Sharing in TYPO3 v11
Long pages? Multiple browser tabs? Team work? This feature saves you time and clicks.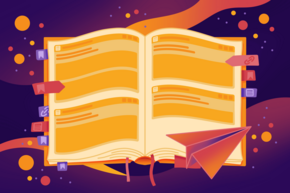 One of the most prominent and time-saving features that landed in TYPO3 v11 is "Link Sharing".
This post is part of our TYPO3 Version 11 Series. We're shining a spotlight on some of the really useful features in version 11 and why you should upgrade.
When you're working in the TYPO3 administration interface—the TYPO3 Backend—the browser URL is usually your website domain appended with /typo3/, such as https://demo.typo3.org/typo3/. TYPO3 v11 now detects the current module you're browsing in the backend and updates the browser's address bar (and the title of the browser tab) with the current module information. This feature opens up a world of possibilities for you as editor, site administrator or support person. Let's take a look at a few examples.
Collaborative Hand-off
Say you're in charge of handling assets such as media files, screenshots for a blog post page, or product manuals you're offering on your website. You have uploaded all the required assets to a specific subfolder in the Filelist module. Now you want to hand off the work to your colleagues. TYPO3 v11 means you can now copy the URL from your browser address bar to share. You might send it to your co-workers in your favorite messenger app, like Microsoft Teams or Slack. You might paste it into your companies' ticketing system, like JIRA or Asana. Your colleagues can pick off right where you left off, finding your uploaded assets and placing them on the web pages where they need to be.
Native Browser Bookmarks
Do you find yourself having to regularly update a specific content block? Perhaps every day, or every week, such as the menu in a restaurant? In TYPO3 v11, when editing the content element, you can now bookmark the specific page in your browser. Next time you need to update the content block, click your bookmark and after you log in, TYPO3 takes you to that specific content for editing right away.
Internal Customer Support
As a site administrator, you get a call that an editor has a problem with arranging content on a specific page. Instead of asking "What page are you working on?" you can say "Send me the URL". The editor can send you the current URL from their browser and both of you can see the page in question right away. This will save time and potential confusion for both parties—we at b13 love this a lot already.
No more scrolling on long pages
Say you work with long pages containing many content elements. When you finish editing and close the window for a particular content element, TYPO3 brings you back to that element in the backend page layout view. No more scrolling to find the element you just edited! This is a huge time saver and a big improvement to the overall editor experience.
Working with Multiple Browser Tabs
Are you a multitasker? You're busy and you're doing a million things at once. You're not scared of having multiple browser tabs open. TYPO3 v11 is your friend! You can have multiple tabs of the same TYPO3 installation open, and the browser tab title will now tell you the module you have open. Now you can confidently jump back and forth between tabs, moving between modules with ease.
This is configurable in the User Settings module.
Wow, that's cool! What do I need to do to turn on this feature?
Activating native URL support and Link Sharing in your browser
If you've ever worked in the TYPO3 backend, you'll know a moment where this feature would have saved you time.
The URL routing feature is available out-of-the-box with v11 LTS, and works with any module—yes, even custom-built modules from your agency.
When upgrading, note that you'll need to make some minor adjustments to your ".htaccess" file. If you need any help, we're here to offer professional support with your upgrades to TYPO3 v11, or any topics regarding your TYPO3 projects.
Ready to upgrade your TYPO3 site?