HTML Emails and Multiple Recipients in Core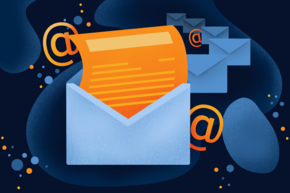 We advise our clients to send system emails in HTML format because it supports their brand identity and makes emails more readable. When the system sends emails like contact-form confirmations and password-reset emails, it should be obvious who is sending the messages. Now, making these emails look smart is easier than ever because TYPO3 v10 supports HTML emails in core—a great reason to upgrade now.
No more extensions required for branded emails
Until now, we had to use extensions to add the ability to send emails in HTML format from TYPO3, which added extra work to projects. While this was worth it because HTML emails make a better impression on your customers and gets your brand noticed, now it's easier than ever. While the old workarounds will still work in v10, it's a good idea to update your code because the workarounds will no longer be supported from v11.
Are you thinking of upgrading to TYPO3 v10?
TYPO3 v10 is the latest and greatest version. If you're hesitating about upgrading—perhaps someone's told you it would be expensive, or you're worried you'll have to relaunch your whole site—it's worth reconsidering. We can show you what's needed to get your site running on TYPO3 v10 and tell you how much it will cost. We offer a quick "second opinion" on TYPO3 upgrade projects, and there's no commitment to buy from us. You can take our quote and shop around.
If you're curious, there are a whole load of reasons to upgrade to TYPO3 v10 and we're going through 13 of them in our blog series "13 Things We Love About TYPO3 v10."