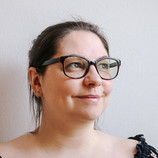 Stefanie Braun
Frontend Developer
Tools Steffi can't live without:
PhpStorm
a good browser
The Internet
Steffi is a talented frontend developer and a classic geek. She loves wrangling JavaScript into submission almost as much as she does music, gaming, and manga. At b13, we value Steffi for her quick wit and her dedication to getting the job done right—for our clients, for our team, and for herself.
Expertise
TYPO3, CSS, HTML, JavaScript, TypoScript
Design UX, media, grids, containers, responsive, editor experience
Listening and learning, people and partnerships
Asking why, questions, user stories, solutions
Teamwork, family, high-fives, trust
Multi-language
Adobe XD, Microsoft
Steffi and TYPO3
I love that it's quick and easy to build simple solutions in TYPO3—reusable plugins greatly simplify starting new projects—and that it sticks with me to support even the most complex requirements, too. Our open-source community is very welcoming and like a big family. It's been around long enough that I know I can rely on it.
Steffi on working at b13
At b13, I love the variety of tasks and exciting projects, implemented with the best hardware and software, that make up my workday. I value the close collaboration with my colleagues, all of them specialists and experts in their fields and wonderful individuals. We never feel like we're working "for" someone; to me it feels like we're a family, that we're all in this together, pulling in the same direction.
We are always open, honest, and clear with our clients. The depth of knowledge and experience in our team helps us create custom solutions for every challenge, which we then share with the world through blogs, training, and open-sourcing our code and extensions.
Steffi's Dos and Don'ts
Always more training
Always code reviews, cross-browser testing.
Never give me a to-do without a ticket.
Never IE6. Never Mootools.
Never stop learning.
Latest articles by Stefanie Braun