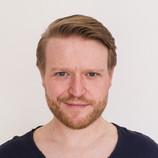 Tools CP can't live without:
Project Manager CP, (Claus-Peter is a mouthful, even for Germans), is our charming "Client Whisperer," man of many haircuts, and also helps out with testing and QA at b13. CP is a bright spirit around the office and a talented and successful musician with a golden voice outside it. None of us have ever seen him stressed out, but his projects come in on time and his clients come back asking for more. There must be something to be said for a reliable, gentle hand, a huge smile, and an eye for detail.
Expertise:
Project management, teamwork
Quality, delivering value
Questions, asking why
Learning. listening, people, family
Media, testing, TYPO3, Microsoft
Editor experience
CP and TYPO3:
I have the privilege of working with people who build TYPO3 CMS. I love how it is open and flexible. It's simple and yet powerful enough that I almost never have to disappoint my customers because of missing features … And if something's missing we can extend it.
Some of our clients need to address dozens of international markets and I am always impressed by how easy it is to create and translate sites into different languages.
You can always have a quick look at the frontend preview of what you're working on. This is great for me as a project manager giving client demos on an almost daily basis.
CP on working at b13:
I am really glad to be able to work with such a capable and ambitious team. Everybody from the owners to the interns care about each other and help each other grow every day. This attitude extends to our clients, too. The combination of caring and the technical capability to deliver the best results isn't a given these days. And giving back to the open source community as much as b13 does isn't either. My favorite things about b13: friends, values, office air conditioning, and Burger Thursdays!
CP's Dos and Don'ts
Ask why, then listen carefully.
Care about people; they're everything we've got.
Do your best.
Smile.
Be shy about asking twice if you need to.
Forget your signature.
Never give up. Never lose hope.