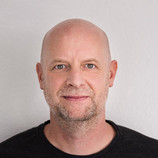 Philipp Dabrunz
project management, consulting, project concept-development
[email protected]
Tools Philipp can't live without:
"I can live without all those tools … I'm no nerd! Wait, I definitely need Jira or some ticketing system for my project work, actually."
Philipp, has an incredibly sharp eye. He'll always find that last bug that needs fixing. Philipp is transparent, explains himself well, and has no problem telling clients they don't need something they're asking for, if he thinks it would be a waste of their money.
Expertise
Project management, agreement
Partnership, delivering value
Solutions, testing, quality, performance
Setting up multilingual projects in TYPO3
Media, relaunch, design
Photography, South-East-Asia
Trust, family
Philipp and TYPO3
I love that TYPO3 is open source and can do pretty much anything, limited only by your abilities or knowledge … and that the TYPO3 community is right there for you when you have questions or need support.
TYPO3 helps me fulfill the needs, wishes, and business requirements of our clients.
My favorite thing(s) about TYPO3
Its out-of-the-box internationalization capabilities. It lets us develop highly-individual solutions for our clients. The intuitive backend authoring experience.
Philipp on working at b13
For me, I deeply appreciate how much our management cares about everyone on the team; work-life balance is a given. The office culture and colleagues are fun and supportive. For our clients, I am proud that we work very hard to find and deliver the best-possible solutions for our clients. We see ourselves as your TYPO3 partner who delivers good work at a reasonable budget.
Philipp's Dos and Don'ts
pay attention to client needs ... what they really need
Always deliver quality
Always stay within budget
Marketing Buzzwords
unrealistic timing expactions